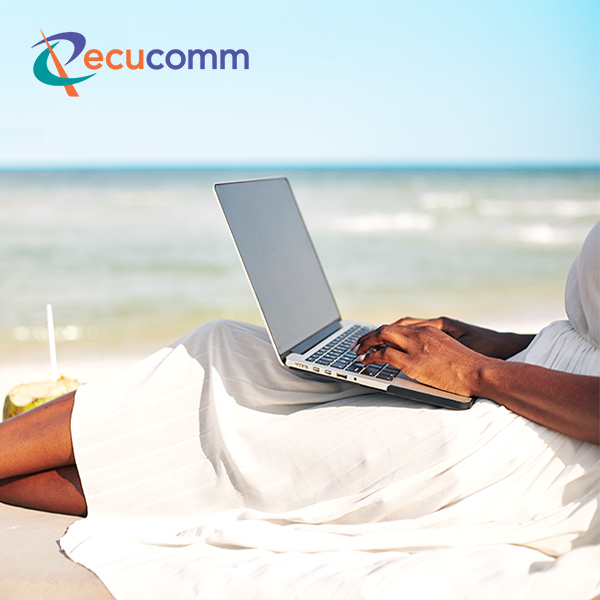 Federal Government Contractors – Use Summer Downtime to Work Up Digital Outreach for Fiscal Year-End
Within the next 2 months, prior to end of fiscal year, federal government contractors can use this time to focus on being proactive in their planning and digital outreach. Whether your company needs to reinforce brand awareness, announce upcoming programs, or implement recruitment advertising – digital marketing will be your preferred media for meeting your goals. Digital marketing is the quickest to implement, provides good ROI and visibility, which can help you capture "use it or lose it federal dollars," and be ready for FY 2023.
Ebb and Flow of Federal Government Spending
As a government contractor, you are aware of the ebbs and flows of government spending. A large percentage estimated around 30% of the discretionary budgets are spent in August and September. The Pulse posted an article, "4th Quarter (Q4) Spending Statistics in Government Contracting" with infographic on how Q4 spending is awarded to "Contractor Types. The Pulse evaluated the identified "contractor type" under all Q4 awards in order to assess what type of Government Contractors get the most attention in Q4. Our findings here are not groundbreaking. It is no surprise that large Government Contactors get the biggest percentage (more than half) of the Q4 spending budget."
Preparing for the New Fiscal Year
If your company isn't part of the "mad dash" to capture fourth-quarter discretionary dollars, we at ecucomm believe that the summer months are your opportunity to prepare for FY2023. As a federal contractor ourselves, there are four areas that we recommend staying on top of.
Digital marketing outreach
Optimizing your website and online branding
Updating internal branding
Recruitment Advertising
Digital Marketing Outreach –
In today's fast-moving pace, its' extremely important to communicate with customers frequently – directly and indirectly. Communicating across multiple channels will keep your business in the minds of your customers. Personal one-on-one communication is optimal as it helps to build relationships. When direct communication isn't available, two effective ways to keep in touch with your customers:
Offer sneak peaks or previews for new products or services through digital marketing. New products or services can be promoted by writing a blog on your website, giving details on how the new offering will be beneficial. Using the power of social media, promote the details of the new product by linking the blog to all social media posts.
If your company doesn't actively use social media, you can still offer sneak peaks through email newsletters. Sending out periodic (monthly or bi-monthly) newsletter allows you to keep customers up to speed on your current products and alert them to new offers or topics of interest and value.
Optimize Your Website and Branding –
Your website is a professional tool to support bids and proposals. Take the time to do a website review, making sure it is user friendly, important information is easy to find, and all product information is current. Do you have pages, such as Case Studies, dedicated to showcasing current projects or products? Proposals require specific information – your website allows you to show your company's full breadth of expertise.
As government contractors, contracting vehicles are extremely important. Your website should have a main menu page dedicated to highlighting your contractor designation. Make sure to leverage your GSA schedule, as well as leveraging your socioeconomically disadvantaged, 8(a), HUBZone, SDVOSB and woman-owned statuses if you have them. Positioning yourself appropriately can possibly help you get under contract quickly as these designations could get sole-source awards.
Branding –
How quickly can you send out a customized proposal? Proposal templates with standard company information as well as a library of page templates will allow you to pick, choose and plug in information quickly, while keeping everything organized and company branded. The same goes for having a deck of slides to choose from for PowerPoint presentations. The more corporate branded and approved material you have ready, the better. You want to shine! Don't submit boring and unconvincing proposals. Having proposal or PowerPoint templates allows you to finish the proposal faster and win the contract.
Attract and hire the extra internal personnel and consultants you need now. Fourth quarter is the high-pressure proposal season. If you're submitting proposals that will require a lot more hands on deck – be proactive, not retroactive – especially if the scope of work (SOW) will require the full list of key personnel.
Ecucomm has been helping clients find the right people for every job. For nearly every organization, finding and hiring talented people is a business imperative. The right talent can bring even the most ambitious goals to life. The hiring process takes a while, start early to make sure you're ready when the contract is awarded to you.
Days can go slow, but the months speed by. Don't let the lazy days of summer and summer downtime be your company's downfall. Stay ahead of the competition by using digital outreach to stay in front of your customers, place emphasis on new products or services, keep your company branding strong as well as hire additional personnel if needed… ecucomm can help.