Ecucomm worked with Galvan's team to:
Stand out from the competition without losing the power of projecting any necessary core competencies.
Maintain their position as an experienced team of solution providers.
Leverage past performance to increase future awareness and relationships.
Our creative strategy focused on two key components:
Brand Development
Strategic Communication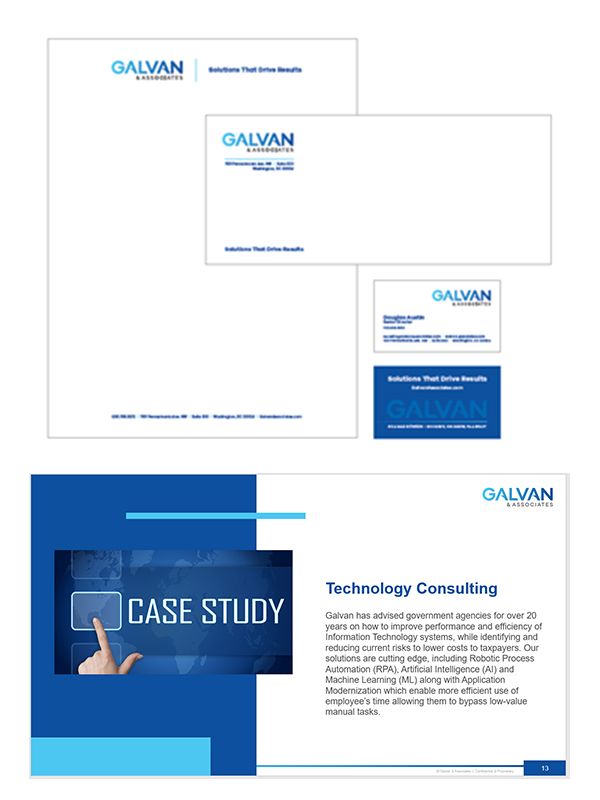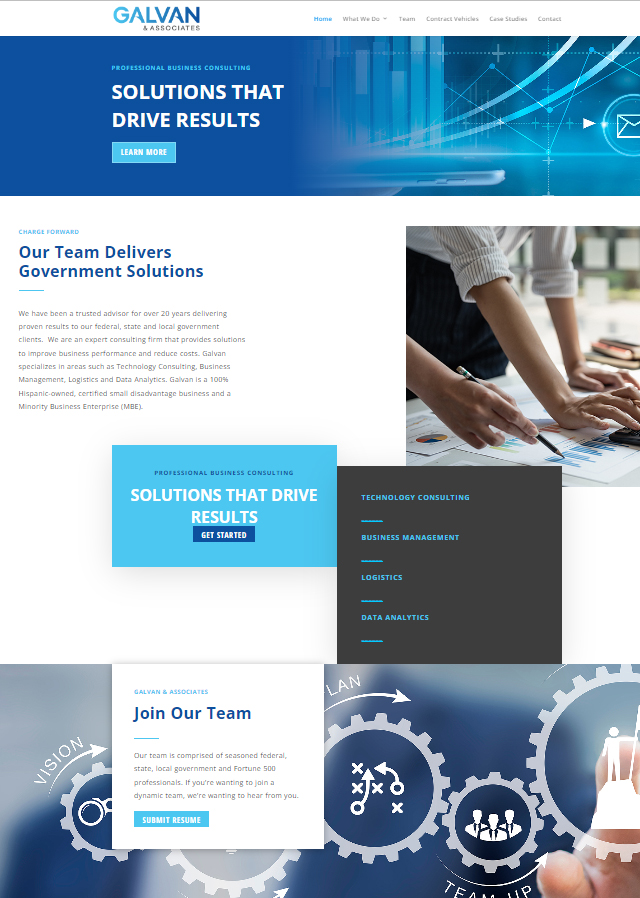 Ecucomm realized where they were, who they are, listened to their needs, and provided a new corporate brand, assets, and website with the voice that speaks to their experience and expertise and where they are headed for the future.
New branding and strategic communication can have profound effects as staff embrace messaging and the firm's presence in the field and have a sense of security knowing rebranding is an investment into the future success of the company.  Ecucomm worked collaboratively with Galvan's executive team to provide the following solutions.
Brand Development
Listened to client's business objectives and delivered updated branding that represents experience, expertise, forward thinking with the ability to provide results.
Strategic Communications
Worked collaboratively with client to identify areas of expertise, develop corporate content and pertinent information to establish cohesive, consistent messaging throughout all assets and new website.
Website Design
Created new website to update brand and messaging with best SEO practices.