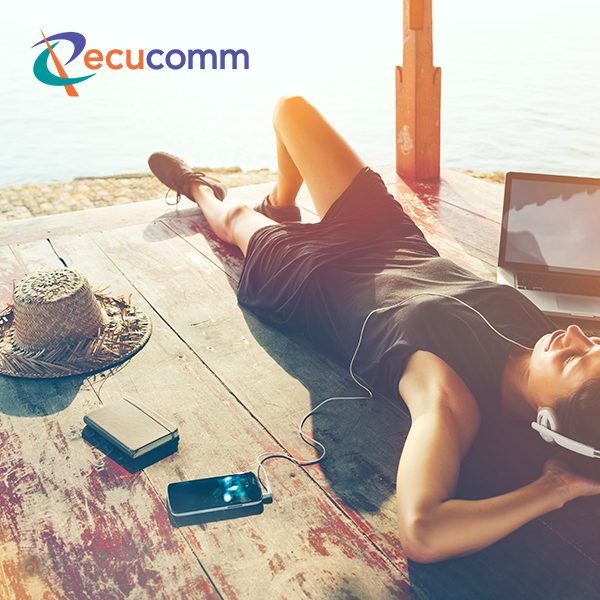 Why It's Important to Keep Audiences Engaged During Summer Months
Don't Let Your Advertising Plan Disappear
Ahhh…summertime. Vacations, farmers' markets, campfires, cookouts, and no more pencils, no more books, no more teachers' dirty looks. Unfortunately for many advertisers, summertime can include the mistake of devoting too little attention to keeping audiences engaged during the summer. It's one thing to trim media budgets back during the peak summer months. That's acceptable. But don't trim too much. And NEVER go completely dark with your outreach, especially on digital platforms. Doing so will not just slow your momentum – it will bring it down to nearly zero. To build back your brand's awareness after summer ends, you'll spend more money than if you provided minimum engagement.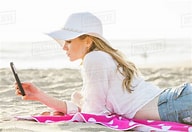 Summer is a great time to engage audiences. Think about how much more time people spend on their smartphones while traveling or lounging by the pool. Platforms like Facebook, Instagram, TikTok and Pinterest are crucial tools to use during the summer months. Summer offers many unique opportunities to make the most of seasonal advertising, especially when you focus on mobile devices. Here are a few ideas, along with an observed summer marketing success story…so keep reading to the end.
Ideas for Engagement During the Summer
Get involved in local, regional, and – if your budget and brand reach allow – national summertime events. Sponsorships, whether as the solo event backer or one of a group of companies, keep your brand name out there. Your branding with feel-good charity tie-ins is a great summertime promotion. Ideas for sponsorships include; promotions, contests, sports tournaments, cookoff competitions…you name it. Did you know that July is the annual National Anti-Boredom Month? Ride that wave, with more than just July 4th Weekend sales offers.
Push summer-focused email campaigns, social posts, and blogs. Remember what we said about the time people spend on their phones during the summer? Capitalize on that through seasonal marketing themes, and don't forget to use little tricks like summer-related hashtags (#beachplease!).
Dress your digital display advertising in cool summer styles. Keeping a small digital advertising budget during the summer along with seasonal-themed display ads can be cost-efficient. Seasonal visual treatment to your existing, consistent messaging, keeps your brand timely and helps you stay noticed.
Skip "Back to School" promos in favor of business-related offers. Back to School sales seem to start even before July 4th rolls around. That messaging too soon in the summer months can put a gloomy thunder cloud over the moods of kids and parents alike. In summer 2021, the American Advertising Federation (AAF) suggested taking the Back to School model and making it Back to the Office. AAF suggested promoting unique offers for when vacationing time winds down and people get back into the full swing of work. Just don't introduce these messages too soon in the summer, or those gloomy thunder clouds will darken peoples' moods at the beach and the central business district, too.
An Anecdotal Summer Mini-Campaign Success Story from an ECU Staff Member
The Atlantic Coast resort of Rehoboth Beach, Delaware is a favorite destination for folks from the Washington, DC area where ECU is based, an online promotion by a Rehoboth retailer caught the attention of one of our copywriters while vacationing there.
A well-known Rehoboth Beach swimsuit and beachwear store ran a cute, local promotion through digital marketing, including email and social media, that combined the history of Rehoboth with the modern styles of American swimwear and beach apparel. The campaign featured historic images of Rehoboth from as far back as the city's founding in the late 1800s, emphasizing what people wore through the decades to stroll the boardwalk and play on the beach.
Historic swimsuit and clothing images, along with neat trivia about the resort city itself, were paired against images of modern swim and beach fashions available at the store. The imagery and related hashtags also appeared on a prominent large digital message board, and even on the windows of the storefront itself. Essentially the core idea was how great it was that beach fashions have changed for the better from the 19th to 21st centuries. Images of long, woolen bathing suits and Victorian ladies in gigantic hats were juxtaposed against current summer swim and vacation fashions, supported by hashtags like #teenybikinis, #sandalsnotspats, and #sunscreenVSparasols. It not only spurred sales but was also a bit of a public relations hit for the visitor and tourism bureau folks at Rehoboth's City Hall.
In Conclusion
Summer may always seem like the shortest season of the year, but it's long with opportunities to keep your core audiences engaged and attract new eyes to your brand. Tactics like these work for retailers, restaurants, and yes, even professional firms, government agencies, service industries, and healthcare providers. Plan ahead, get creative, and keep your brand visible during the summer months. Then, on your own vacation time, you can relax in the knowledge that you didn't let hot opportunities simply evaporate between June and September.