As the nation's leading foreign affairs agency, the U.S. Department of State plays an integral role in keeping Americans safe at home and overseas. Its members serve in more than 170 countries, performing a wide range of functions in support of U.S. diplomatic efforts.
Ecucomm continues to provide talent acquisition solutions to support the Department's ongoing efforts to identify, educate, and recruit a diverse workforce, ensuring it can continue to execute its global mission. Our creative strategy has included all services:
Brand Development
Strategic Communications and Planning

Talent Acquisition

Diversity Outreach

Digital Marketing – Including Social Media and Website Development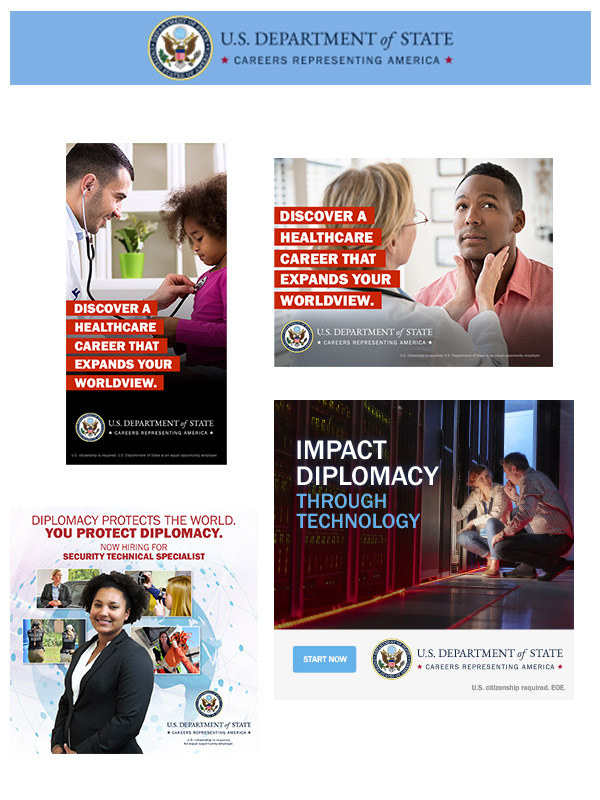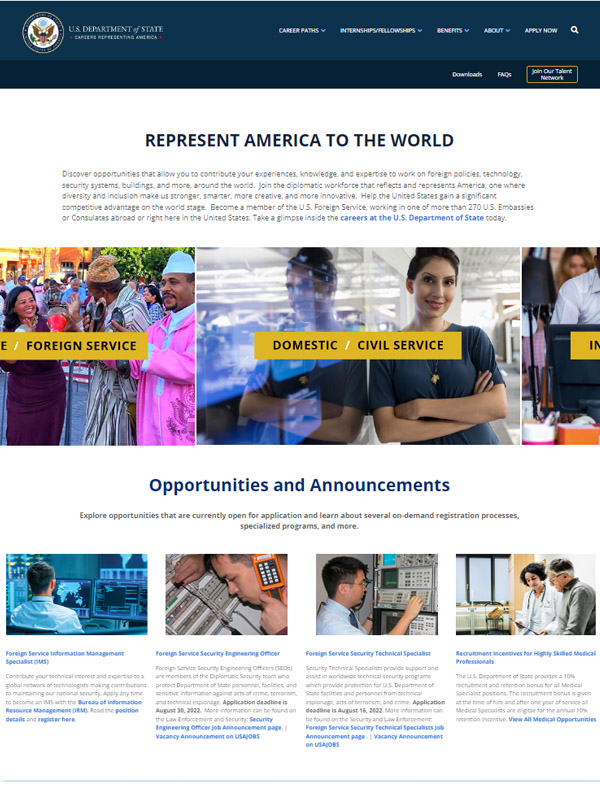 IDEATE. Launch. Amplify. measure.