JOIN OUR TEAM IN A VARIETY OF CAREERS
HR and Office Administrator
Accounting Clerk
We offer competitive salaries, excellent benefits, and a friendly work atmosphere.
YOUR NEW CAREER STARTS HERE
Below are the open positions within our Administrative and HR departments.  Submit your resume so we can see the talent, experience and expertise you bring to the table.  We look forward to hearing from you!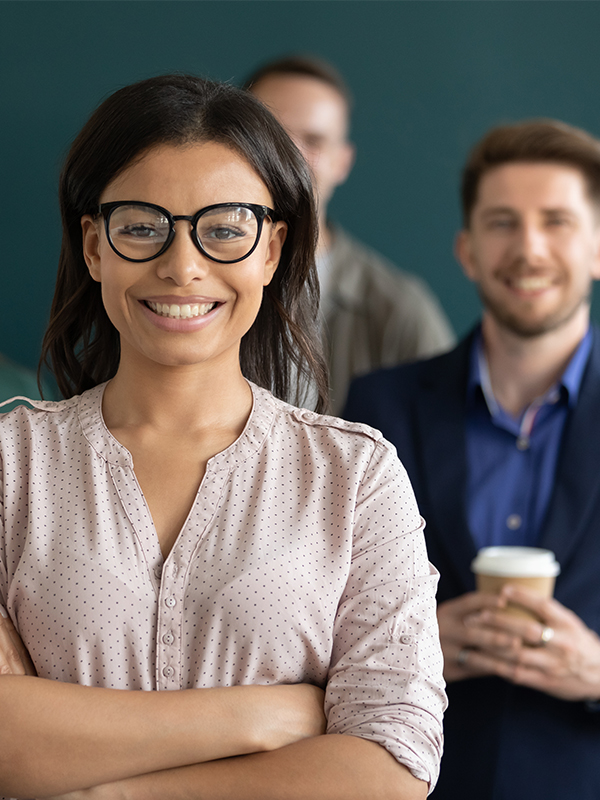 ECU Communications, an award-winning, full-service advertising agency in downtown Manassas, Virginia has an immediate opening for an HR and Office Administrator.
This position requires an expert ability to remain organized, work independently and be a team player. Embodies professionalism, discretion, confidentiality, and collaboration. Primary responsibility is to provide support and coordination of office activities to support client-related tasks and upper management.
RESPONSIBILITIES
Organize and provide support to upper management including arranging schedule and meetings, answering phones, drafting, and typing correspondence, maintaining files and reports
Aiding in the recruitment process. Regular maintenance of process trackers for various HR processes like recruitment, performance management
Provide first line support for HR and employee queries
Administer elements of the new hire process including background checks, offer letters, and new hire paperwork
Create, maintain, and organize personnel files
REQUIREMENTS
Work experience as an HR & Admin Officer, HR Administrative Assistant, or similar role
Excellent organizational and administrative skills
Ability to multitask and prioritize workload with minimal supervision
Outstanding interpersonal skills and telephone manner
Ability to interact professionally at all internal/external levels
Ability to maintain confidentiality of sensitive business and personnel matters
Strong service orientation and good judgement
EDUCATION AND EXPERIENCE
1+ years of administrative, marketing or writing experience in a professional environment
Expertise with Microsoft Word, Excel, PowerPoint
A Bachelor's Degree in English, Business Administration, or Human Resources related field is strongly preferred
Ability to develop specific goals and plans to prioritize, organize and accomplish work
Self-motivated with the ability to work proactively and achieve results without close supervision
Must be a team player, have positive working attitude, flexible, professional, and dependable
Job Features
| | |
| --- | --- |
| Job Category | HR & Administration |
ECU Communications is looking for a full-time Accounting Clerk with at least three (3) years of experience working with Accounts Payable and Accounts Receivable. We are a fast-paced environment, working with multiple federal government agencies and require that the ideal candidate have at least two (2) years working with a Federal Government Contractor, strong attention to detail, effective at communicating, and integrity in their work ethic.
ACCOUNTING CLERK Summary:
Posting actions to journals,
Identifying subsidiary accounts affected
Making debit and credit entries and assigning proper codes.
Determine the reasons for rejections and prepare necessary correcting material.
Provide detailed instructions for complex or unusual assignments.
Complete work and methods used are reviewed for technical accuracy.
Assist in other accounting areas as may be required, including Accounts Payable, Contract Billings, Accounts Receivable, or Data Processing.
AP follows up to sure all backup invoices/receipt copies are received with a copy of the coding form and filed.
Responsibilities & Expectations
Edit, revise, and verify data received for completeness and accuracy, resolve routine problems, and communicate effectively.
Prepare source documents for data entry, code accounts appropriately, and perform the data entry function.
Revise and verify miscellaneous statements and reports against data from originating sources.
Accumulate and tabulate control statistics.
Effectively interface with vendors for problem resolution or account concerns.
Maintain various master files and listings, including periodic transaction statistics.
Reconcile client accounts.
Answer phone takes and relays messages.
Organize, file, and maintain records in a current condition.
May review computer printouts against manually maintained journals, detect and correct erroneous postings.
Prepare documents to adjust accounting classifications and other data, or review lists of transactions rejected by an automated system
Organize monthly receipts and payments of approved employee reimbursement request forms with proper supervisor approval and backup documentation.
Allocate certain direct periodic expenses charged monthly or other period using appropriate distribution codes.
Receive monthly downloaded credit card expenses and send them to cardholders using the credit card expense form for proper coding.
Set up new vendors before payment, obtain W-9 forms, and code as 1099 vendors when appropriate and set up to receive ACH payments when requested/authorized. Issue 1099- MISC forms annually.
Obtain authorized signatures for checks and distribute.
Ensure accurate filing/recordkeeping for all AP payments and backup documentation, whether via check or ACH.
Qualifications
Bachelor's in Finance, Accounting, or related field.
Must have three years (3) years of Accounts Payable experience
Strong technical skills, including Microsoft Excel
Excellent communication skills, both verbal and written
Strong organizational and time management skills
Ability to work with detailed information with a high degree of accuracy.
Ability to be accurate and meet deadlines in a high-volume setting.
Ability to learn and follow procedures quickly.
Commitment to working in a diverse working environment.
Embraces process improvement and is comfortable making recommendations.
Ability to work independently and as a team player.
Must pass a financial background check.
Ecucomm is an equal opportunity employer. U.S. citizenship is required.
Job Features
| | |
| --- | --- |
| Job Category | HR & Administration |