The U.S. Marshals Service (USMS) is the nation's oldest federal law enforcement agency. It's involved in some of the world's most high-profile criminal cases, and nearly every federal investigation. Ecucomm conducted audience research, provided strategic messaging guidance, and modernized the USMS employer brand, enhancing its ability to compete with more visible federal law enforcement agencies for a relatively small pool of talent.
Our strategy included the following services:
Digital Marketing

Strategic Communications
Talent Acquisition

Diversity Outreach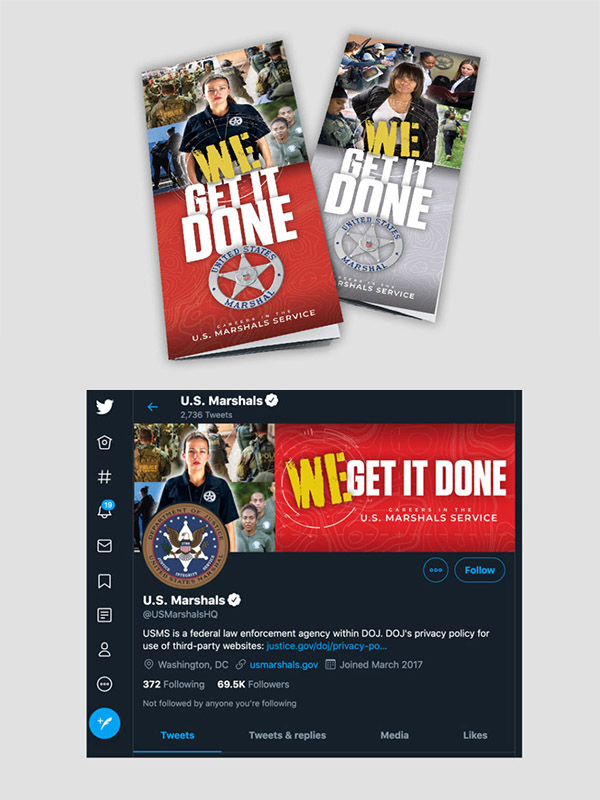 Ecucomm developed a nationwide recruitment strategy to attract a diverse pool of qualified applicants to become entry-level Deputy United States Marshals (DUSM) at the USMS.
Key Facts
Optimized existing recruitment tactics to take advantage of applicant-rich sources.
Conducted audience research and identified new outreach strategies to increase diversity in the applicant pool.
Enhanced digital and print recruitment materials.
Social media optimization.
Comprehensive Outreach Plan.
Quantifiable Performance Metrics.